Tuesday, September 13, 2016, 2:53 PM Last Updated on Tuesday, September 13, 2016, 4:25 PM Written by BRMS
Article by Christine Rushton from HillRag.com
A new child play center SkillZone (709 Eighth St. SE) plans to open its doors to children ages one to five on Barracks Row in mid-November. Construction started Sept. 6 in the space formerly occupied by City Bikes.
Co-owners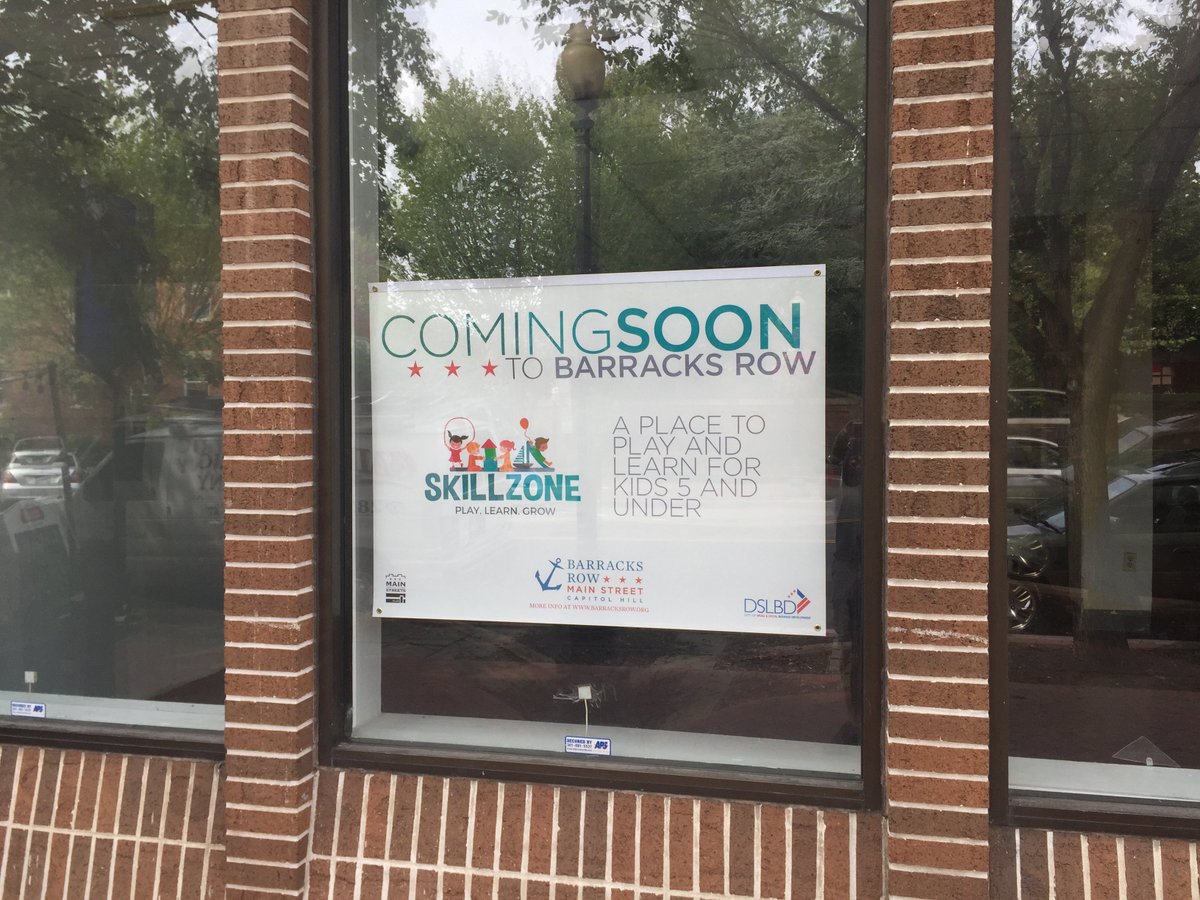 Michael Campbell and Liza Fox hope to fill a gap in play zones for families and child caregivers around Capitol Hill, Campbell said. With more parents choosing to raise their children in the city, Campbell noticed a need for more spaces dedicated to young children's play.
SkillZone isn't a daycare center, but a place for parents or caregivers to interact with their children.
"If you're a parent with little kids you're limited — you can go to a park, Eastern Market or each other's houses," he said. "The intent is to try to provide a family-friendly space for young kids."
Campbell, a father to two kids on the Hill, envisions the space in two parts: one dedicated to free form open play, and the other to a focused quieter zone for learning, he said. The free form space will include a slide, swings, small car racetrack and water table. The focused zone will include a glass wall enclosing the space and allowing for children to explore home skills like cooking; toys to learn about transportation or construction; and a section about animals. This area will only allow a certain number of children in at a time and reset every hour to clean up and invite others a chance at more quiet play.
But the space also gives adults a chance to sit or spend time with their children without sacrificing their own comfort, Campbell said. SkillZone plans to add comfortable seating and offer coffee, tea and other amenities.
"It offers families something other than technology to interact with," Campbell said. "It allows parents to come and sit and get something done in a comfortable space."
Parents can also prearrange to drop their child off for a short period of time if they need to run and errand or want to enjoy a date night near the Barracks Row area. The short-term babysitting arrangement requires parents to stay within a close range, though.
SkillZone will offer monthly memberships at prices geared toward more affordable rates. It will also offer day passes, which allow the children to either stay as long as they like or come and go. Prices will be determined in the next few months, but Campbell said they plan to offer discounts for multiple children. They will also rent the space for parties.
"I overly enjoy hanging out with children — to see the joy on their faces when they get to play with things they don't normally have access to me — I could be perfectly content just hanging out here and keeping these children happy," he said
Owners Campbell and Fox plan to host a walkthrough of their new site during the Sept. 24 Barracks Row Fall Festival.